What You Need to Know
You've recently said "yes" to the love of your life. Now it's time for you to choose your Wedding Officiant. You want to find a person who fits with you and will deliver the wedding you want. You have a lot of planning to do. When it comes to performing your ceremony, your wedding officiant will be right there at the center. Rev Marc is dedicated to serving your vision a reality and creating an unforgettable event.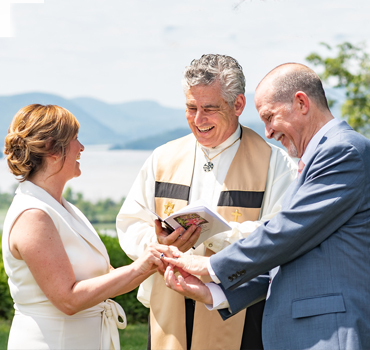 Rev Marc Sabin
Wedding Officiant
Celebrating your wedding is a passion for Rev Marc. He has maintained a meaningful connection with the spiritual, emotional, and psychological sides of romance and committed relationships. He understands how important it is to you to have a ceremony to honor you and your guests. Since 2004, Rev Marc has performed weddings in the Hudson Valley.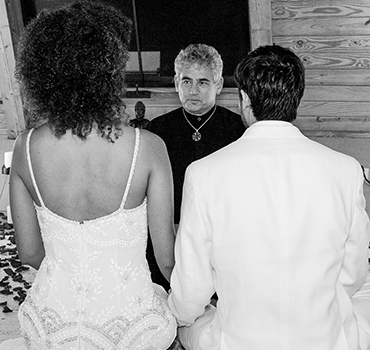 Premarital Counselor
Problem Solver
Rev Marc has guided couples to better understand the significance of stepping into marriage. For those who choose to receive premarital counseling benefit greatly from opening the conversation to subject matter that arises when two lives join into one family. You will inevitably face challenges in the years to come. Knowing how to navigate will help you immeasurably.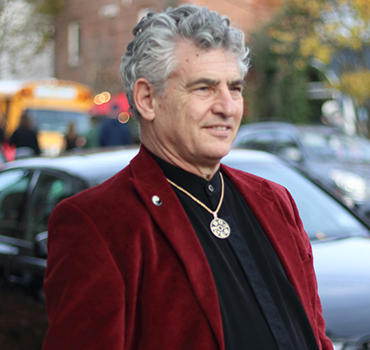 Spiritual Healer
Compassionate Listener
Listening is the bigger half of the conversation. Often meaning comes between the words spoken. A good marriage is a lifelong conversation. You are best served when you can listen deeply with compassion. Two individuals coming together need not be perfect people; your perfection is secured in and by your union. Your union is secured by your respect.
Hudson Valley
Interfaith Minister
Based in Cold Spring, NY Reverend Marc Sabin offers wedding ceremony and premarital services to meet the needs of today's young couples and second marriages. Because all weddings are unique, he strives to offer each couple a unique experience that fits their wants and needs.
Since his first wedding conducted in 2004, he has always performed personal, heartfelt wedding ceremonies. Whether you're joining two different religious backgrounds, or following your own spiritual path, Rev Marc composes each wedding talk based on you. There is no day more important in your lives than your wedding day. Rev Marc is passionate about providing you the wedding of your dreams and facilitating a celebration to rise above all others.
Rev Marc's Qualifications
Long before Marc completed the seminary and delivered the commencement address at his class's ordination ceremony, Marc ministered to students, friends and loved ones. He was regarded for his wisdom and perspective on matters of the heart. Marc demonstrated healing qualities in his youth, and has gone on to continue being of service to all those receptive to the voice of compassionate understanding.