Perfecting Your Ceremony
This is your day. Rev Marc is devoted to making your wedding about you. He works closely with you to create a unique, personal ceremony that contains the humor and importance of the day. Your ceremony is the heart of the wedding party. At the center of your ceremony are the vows you share with your betrothed at the altar. Here your promises set the intention for the rest of your lives as a united family. Rev Marc takes your feelings and words to compose and perform a ceremony to perfectly express the meaning this moment has for you. Your ceremony will bring all your guests closer to you, as well as help the moment be as purely intimate as though it was just the three of you at the altar. When the pronouncement concludes the ceremony, Rev Marc steps aside while you kiss your spouse surrounded by the love of all your closest friends and family.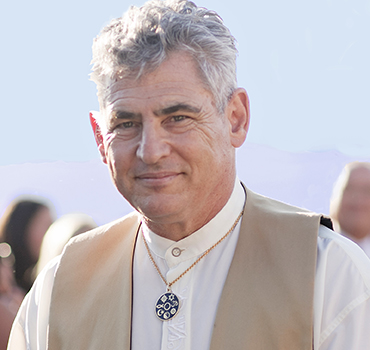 Composing
Proclaiming Your Love
Rev Marc composes your ceremony especially for you. By gathering a few stories of your relationship from each of you, Rev Marc shares details of your love affair with your guests thus inviting them to feel close to you. He frames the significance of the moment as your relationship transitions into a new phase. The sentiments you share are formed into the vows you speak to one another.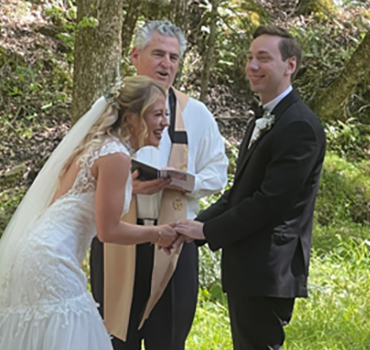 Celebrating
Setting Your Intentions
Your vows are promises you make at your wedding. These words have a profound impact on the future you set in motion on this day. Bound by your love and completed with your commitment, you vows form the foundation for your marriage. Rev Marc appreciates the importance for you to express the love and admiration you have for one another as well as the proclamations of your commitment to be lifelong partners.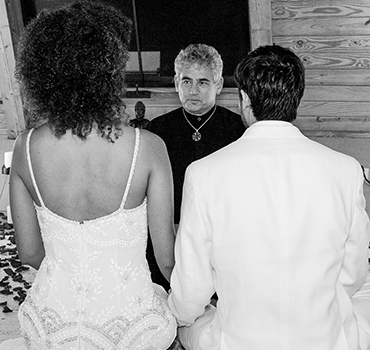 Consecrating
Capturing the Moment
You get one shot at your wedding. You are doing everything in your power to make this day as perfect as it can be. Rev Marc connects with you to create a ceremony to reflect your personality, your beliefs, your emotions, and, most importantly, your wishes. You stand before those people closest to you. You are honoring not only your commitment, but also everyone who has joined you at your wedding
Hudson Valley
Wedding Officiant
Based in Cold Spring, NY Reverend Marc Sabin offers wedding ceremony and premarital services to meet the needs of today's young couples and second marriages. Because all weddings are unique, he strives to offer each couple a unique experience that fits their wants and needs.
Since our first wedding conducted in 2004, he has always performed personal, heartfelt wedding ceremonies. Whether you're joining two different religious backgrounds, or following your own spiritual path, Rev Marc composes each wedding talk based on you. There is no day more important in your lives than your wedding day. Rev Marc is passionate about providing you the wedding of your dreams and facilitating a celebration to rise above all others.
Rev Marc's Qualifications
Long before Marc completed the seminary and delivered the commencement address at his class's ordination ceremony, Marc ministered to students, friends and loved ones. He was regarded for his wisdom and perspective on matters of the heart. Marc demonstrated healing qualities in his youth, and has gone on to continue being of service to all those receptive to the voice of compassionate understanding.